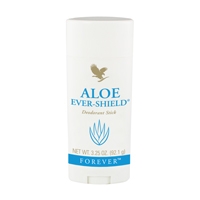 What are you putting under your arms?
Whilst the cancer industry deny that deodorants (as well as other daily cosmetics and toiletries that we use regularly on our skin) are not a risk for cancer, I am not convinced….
Professionally, I am an Aromatherapist, amongst other complementary therapies. I am also a teacher and a researcher. I would not present any information unless I believed from my own research that it was valid. And let's face it, with the amount of information out there on the net these days we don't have to wait for a scientific paper to know what's going on. For example, we are quite capable of making our own decisions as to whether heavy metals in a product are good for our body or not.
So, as part of my training I was taught about the lymphatic system, which back then (1987) was new to me. Nowadays, it's common knowledge that the lymphatics are a part of our immune system.
I read on the cancer research  page that no large enough scientific studies have been carried out to find out whether  or not deodorants, or other cosmetics play a part in the cancer risk. Why not? If cosmetic companies are so sure that their products will pass such a test, why are they not having these tests carried out themselves?
As I talked about in my blog about what affects the Immune System, whatever goes into the body – either through the elementary canal, the
skin, or through the olfactory function (smell) of our bodies, the contents of what we are putting on our bodies, eating, or inhaling (numerous environmental toxins) are still entering the body, and will after time cause a build-up of those toxins.
It just makes sense to me that the contents of a spray can or roll-on stick of deodorant should be looked at. What is in that product? When you use it, it is going directly into one of the main lymph glands in your body – the Axillary lymph node.
So, when I learnt that Emma had been diagnosed with terminal breast cancer, one of the first things I did was buy her a deodorant without all the nasties that a 'normal' deodorant contains.
We love our deodorant sticks so much, which have lasted us since January, and still going strong! – that I decided I would join the company that provides them!!!
If you also have concerns about what you are putting on your body, and would like to order a deodorant stick, please follow this link to my online shop with Forever Living. However, I have just found out that this link only works from a laptop and not on a mobile, sorry for the inconvenience!
Please take time to see if there is anything else that you might enjoy trying out. I love Aloe Vera!!!
Any questions please do not hesitate to ask me x